March really seemed like a shorter month then February. Technically it is longer as it has 31 days however with a week long spring break in between time really zoomed past.
This month was jam packed with activities for the kids due to the holidays.
1) It was also an exciting month for me as my first born turned 10 years. He is officially a tween  and has stepped up a notch in his art of skillful negotiation at home.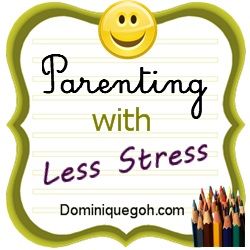 2) I started a new series- Parenting with Less Stress where I document my struggles and experiences with the kids. The hits and the misses and what I am currently trying out with them in relation to their holistic development.
3) I showcased the photos which I took at the Garden at the Bay and they really do have many lovely blooms there.
4) Some of the flowers were certainly really unusual and reminded me of bottle brushes which we commonly use around the house.
5) Patience is really Golden and essential to have as a parent. I shared how I have been cultivating this value of patience throughout the years since the birth of Monkey boy.
6)  What can one do if failure is not an option?  This book which I recently read shares some useful tips on how to overcome your fears and I tapped on the knowledge in this book to create Positive affirmations to use with Monkey boy to teach him how to cope with his fears.
7) The boys had a taste of Turkey when we visited the Exotic Turkey Exhibit over at Changi Airport Terminal 3. They enjoyed themselves engaging in a horse race, fishing and learning more about the country.

8) March was a month for reminiscence  as I recalled how it was like to breastfeed the kids. If you didn't know I had been Breastfeeding for 31 months for both Doggie boy and Tiger girl back then.
9) The boys piano recital was on this month and  I'm really proud of both of them as they played their solo pieces well.  The yearly piano recital is something that both of them look forward to and I'm glad that they are confident enough to perform.
10) Even though I only got a consolation prize I really enjoyed myself in the Bento challenge which I took part in last weekend. It was fun getting to play with food and create art from it.
How was March like for you?