February was a really fast month for me.  It was over in a blink of an eye. It seem like a reflection in the water, here for the moment and gone the next.
1) In February I managed to clear the backlog on my December holiday post on Japan and the kids and I had many fun moments together.
2) We went on many different rides at Tokyo DisneySea and the best place there for Tiger girl was at the Mermaid Lagoon which had her favorite character~ Princess Ariel.
3 ) I shared with everyone how I have been doing practicing my photo taking skills with the photos of Ducks which I took at Tokyo Disneyland.
4) This year was the first year that Monkey boy took part in the events on Sports day at his school. He was selected to represent his house in the 6 x 80M relay and his team came in 1st  out of all the 5 teams who were  running in the relay. It was certainly a proud moment for him when he stood on the podium to receive his medal.
5) It was a month long expression of Love for me.  I wrote on how Tiger girl is loved to bits and how I enjoyed my Valentines this year.
6) 10 ways I love my kids is another post on the theme of Love which I wrote in Feb. There are many different ways to express your love and it is not only limited to physical items.
7) Spending time with the kids is what I manage to do  and I shared on how I encourage my reluctant kid to read. Since embarking on the new reading routine with Doggie boy he now actively looks to read with me every night before bedtime. One of the books that we have read together was  Dragonbreath
8)  Going on a vacation need not be a stressful affair.  It is possible to have a fuss free vacation by leaving the planning to the kids.
9) Tiger girl is one of my favourite subject for photography.  I took many snapshots of her over the weekend when we visited Gardens at the Bay.
If you are into child photography like me you should check out the books which I reviewed this month-  Your Child in Pictures and Design Aglow posing for Family Portraits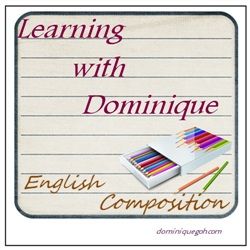 10) I completed my 1st series here on the blog- Learning with Dominique (English Composition) where I shared with my readers tips on how I teach English Composition to the boys. It is not as difficult as it seems when you understand the rubrics of testing in this component.
 How was your February?