New Zealand is one country which I really wish to visit. R has been there a couple of times and I really love the pictures that he took of their scenery. The  snow capped mountain tops and the possibility to try out activities like bungee jumping and white water rafting.
Even though I have yet to visit the place the kids and I were fortunate to get a taste of New Zealand this  March school holidays when we  visited Changi Airport's Terminal 3.
Since watching the show The Lord of the Rings and The Hobbit Trilogies  in the cinema,  I have been having a fascination about this place called Middle Earth.  It was great that I was able to visit this second authentic Hobbit Hole which had been specially imported from Matamama , New Zealand for this exhibition.
Do you remember seeing this guy- Gandalf? The all powerful high wizard who help chase away all the bad guys who came after Frodo for his golden ring.  The kids certainly don't know who he is as they just ran past the exhibit to the more interesting things to do.
They haven't heard about Middle Earth, Gandalf or the places in Hobbiton Woods as they have yet to watch the shows.
What was more interesting then looking at the exhibits?
Watering the plants it seems as she was attracted to this watering can when she spotted it outside the Hobbit Hole.
The boys went in to the house and were caught having a go at this wheel spinning it.
They also had a go fixing this puzzle which they saw at one of the display areas.
The kids had a go at the golf putting range. It would certainly a visual treat if I do get to play golf among the mountains one day.
The kids skipped pass these exhibits and went straight for the most enticing one there.
This short ride was suppose to be thrilling for my adrenaline junkies but it fell flat according to their standards.  They found the trip through the stimulated roller coaster ride extremely passive and even the 4 yr old complained that it was not fun enough. Nothing beats riding on a real roller coaster I guess.
What was lacking in the ride was made up in ice-cream as they were treated to some yummy organic ice-cream at the end of the tour
Now is there anyone who wants to sponsor us air tickets for us a visit to New Zealand?
Naturally New Zealand @ Changi Airport
14 March – 5 April 2015
12pm – 11pm
T3 Departure Check-in Row 11, Changi Airport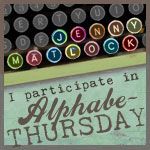 Disclaimer: We were invited by CAG to view the exhibits at their Middle-Eart Exhibition at Terminal 3, Changi Airport. All opinions are 100% mine.