Raising Respectful Children in a Disrespectful World by Jill Rigby is a book that  really  spoke to me. Nowadays the youngsters can get really rude and do not show respect for their peers or adults around them. They get away with bad behavior because we allow them to and grow up to become disgruntle adults. It is a vicious cycle which has to be prevented.
The blurring of roles in society and focus on building up self esteem at any cost have brought about the degrading of society.
Jill mentions in her book that " by  teaching kids about focusing on themselves you are neglecting the fact that they need to know how to gel with society. They live by the motto I want it and want it now!!"  Self esteem is me centered while self respect is "other centered".
It is more important to nurture  kids who  have the following qualities- Joy, gratitude, obedience, confidence, contentment, perseverance, others-centeredness and well mannered. No one wants a spoiled selfish brat who is really annoying and overbearing.
You need to examine the type of relationship with your child. Is it parent centered, child centered or character centered?
Overindulgence and under indulgence both has it's cons. Only when you work on building up your child's character would you be able to give him the skills that he needs to survive in this unforgiving world. You will be teaching them how to set their priorities in the proper order.
In the school of respect there are four stages to the development of a child.
Stage 1:Building trust in tots through routine.
Stage 2: Developing Security in Tykes through recognition.
Stage 3: Helping Tweens learning Obedience through Relationship.
Stage 4: Teaching self-respect through responsibility
You can help as a parent to assist your child in discovering his strengths and weaknesses. This will allow him to understand himself better and make more informed choices about his future path.  Help to promote self motivation by  leading by example. Set boundaries and show the kids how they should behave.
My thoughts
I like how Jill gives examples for each stage of a kid's development. She gives practical examples on how to deal with your child at different stages of their live. She makes one reflect on their parenting skills and assess if it is really in the best interest of their child in the long run.  Let kids be kids and enjoy their childhood while at the same time teach them well so that they will be able to grow up into confident and self respecting adults.
I certainly recommend this book to all parents who are looking to raise respectful children in a disrespectful world.
You can purchase this book from Amazon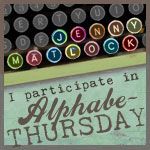 Disclaimer: I received a copy of the book for review purposes. All opinions are 100% mine.his post has a compensation level of 3. Please visit Dominique's Disclosure page for more information.