There are many things which I am proud of. Some of the things that I can do now is due to hard work and lots of experiences gathered throughout the years. Here are 10 things which I am proud of.
 My kids know that I love them and am there for them always
.
They look forward to spending 1 on 1 time with me daily and are enjoying their childhood. I am also the first person that they turn too when they need a hug or support.
That I know how to bake and cook.

These skills I picked up on my own and have been learning new bakes and dishes every month to add to what I know.  I never studied Home economics in school as I did music elective instead and my mum didn't really teach me cooking when I was young.

 My ability in language and writing.

I'm certain that I inherited my linguistic ability from my mum as she too is an advent reader and loves writing too. I'm glad that through writing here on this blog I am able to share with my readers my thoughts and experiences.
Being able to set up a website from scratch and being a freelance blogging coach/web designer.

I only started learning HTML after Monkey boy was born and since then have moved on to learn how to use Adobe Illustrator and other tools for web design and creator. It has also helped me in creating a whole package of web creation + content delivery for my freelance clients.

Achieve the goals that I have set out in life.

I've started setting goals for myself since  I was a teenager. I've always consciously work towards them and been able to achieve all that I have put my mind to.:)

Being able to support the family both physically and financially.

I'm sure that R's glad that I am able to take care of the house and kids AND at the same time help supplement the family income.

Not giving up and going all out to pursue my passions.

Dream do come true although it may take a longer time then one expects. As long as I keep the fire burning for the passions that I have I'll be able to be one day recognized as a prolific cook, baker, writer & photographer. I've already made steps towards being more professional in each area. This year I have invested in a macro lens and am learning how to take better food photography with it .

Surviving staying abroad for 4 yrs to finish my studies in Uni on my own
It was a trying period for me leaving the house at 16yr old to study but I survived and returned home with a Degree in commerce at 20 yrs old.


 

My family.I'm proud of their personal achievements and the joy and love they bring into my life on a daily basis.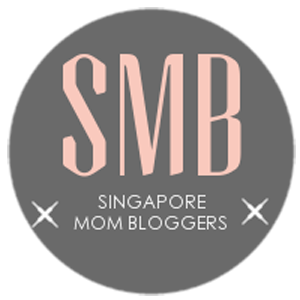 Being part of the Singapore Mom Bloggers
It has been really fun to be part of this group of Mom bloggers and I have made many great friendships with the ladies there.
What are you proud of?