This week the theme is on Orange   and it is a bright  and sunny day today. The kids and I are in a bright and sunny mood as R's returning home today from his business trip. 
Singa the Courtesy Lion who championed the Courtesy campaign from 1979 to 2000.
A close up of the flowers at the airport.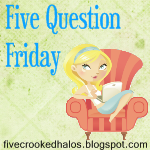 1. Where do you escape to when you've had enough?
I escape to the virtual world of internet. It's difficult enough to get to step out of the house without a kid in tow.
2. What shows are you watching this fall?
I'm currently watching Vampire Diaries 2 (if I do get to switch on the TV when it airs) and re-runs of Kipper the Dog, Oswald the Octopus and other kid shows that the kids are watching.
3. What was the longest roadtrip you've ever taken and where did you go?
It would be when I was in University and we travelled all the way to Ayer's Rock in the Australian desert during our term break.
4. Do you plan on taking your kids to Disney World?
No. Not this few years until the youngest is old enough to walk and patiently queue up for rides.
5. What is something people would surprised to know about you?
I'm a left handed but can do most things with both hands.  I use the left hand to play most sports like badminton and bowling however when it comes to snooker/pool I prefer to use the right hand. 


My Questions This Week
1) How do you deal with kids who love to slouch?
2) Would an ergonomic chair or balance ball chair solve the posture problem?