Last Friday I celebrated my 36th birthday.  I've now  officially in the other side of the mid thirties.  Celebrations this year was much more fun then last year.  This year I got to celebrate with the kids and they didn't even need to skip school as it was a school holiday. (PSLE ORAL examination day) That's really cool that all the other levels have the day off because of the national examinations for the P6 pupils.
R took the day off so that we could go out together as a family. Our first stop was at the recently opened Alive Museum at Suntec City. It was the first time that the boys went to such a museum.
R and I had visited a similar museum during our trip to Jeju island, Korea last year with Tiger girl.  What's so special about this museum you may ask?  Let me show you how fun it is.
At this museum you can post for pictures like the one that I took of R. You can do " incredible" stunts effortlessly and enjoy fooling around while having your picture taken.
Even difficult poses like this split is certainly not impossible to achieve.  One can even pose with grace while executing it.
It is okay if you are not a fan of furry animals like I am. You still will be able to pose for pictures with them like I did in the photo above.  There isn't a need to worry about being allergic to cat fur or being animal phobic.
If your kids are like mine and get too much to handle at times you can load them into a paper boat and let it sail off out to sea.  That's really cool right??
In this museum you can literally  give your kid a death sentence if they drive you up the wall. It's totally legal in this scenario!! Your kid would  even get to write down his last wish before the execution occurs.
Can you guess what was his last wish?
After a fun time at the Alive museum we met up with my mum and sister and had a birthday meal together. This year I didn't want to have a mini cake or a slice of cake to celebrate. I decided on a mooncake instead as we would be celebrating the mooncake festival in the coming weeks and many places have already started to sell mooncakes.
Mooncakes being an extremely high calories dessert was something that I try my best to abstain from. However that day I felt that I should give myself a treat and everyone wouldn't have any excuse not to share in finishing the mooncake.  I cut it into 8 pieces so everyone had a small slice each and I managed to fulfill my craving for it
(If you were wondering it was a baked chocolate lotus paste mooncake with dulcey crunchy pearls and mango pineapple fillings  that cost  SGD$10.40)
They day would have been perfect if we were able to go on the LUGE at Sentosa  if not for the heavy mid day storm. Our plans for the 2nd stop of the day was shelved and we went shopping instead.
Alive Museum
Opening hours : 10am-10pm daily
Suntec City Mall #03-372 (between Towers 3 & 4)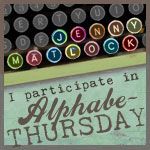 Disclaimer: We were given complimentary tickets for the ALIVE Museum. All opinions are 100% my own.