It was difficult to combine the two thees of still life and leap into spring this week for the two photo challenge. In the end I am going with separate pictures but all within this post.
Chocolate Cheesecake which I baked this week
The kids enjoying the outdoors. "Leaping into the elements"  We went to a new playground last week and Tiger girl was daring enough to go down this 3m high slide by herself.
How are you enjoying Spring?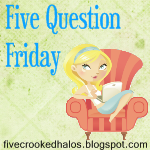 1. What advice would you give a couple getting married?

 Don't focus too much on the wedding day but plan how you are going to spend the rest of your life together.
2. If you could tell your 16 year old self ONE thing, what would it be?
Enjoy yourself and don't worry to much. Being an adult is not as fun as it seems like to a kid.
3. What do you do to keep cool in the summer? (AC, windows, fans, swimming, etc.)
The air-con. In fact we have it on almost every night throughout the year here.
4. What did you (or your wife) crave most while pregnant?
 Sleep. I still crave it.

5. Who is your favorite TV mom? Why?
I don't have one.

Hosted by Cecily and Lolli