Yesterday R and I celebrated our 10th Wedding Anniversary. Initially I wanted to go out for dinner however after thinking for awhile I decided that it would certainly be easier to dine in. Most of the time when we are dining out R and I have to take turn "walking the baby" as she gets  bored very easily and would start shouting and screaming in her highchair.
I decided to cook a Japanese spread for him and managed to complete  cooking within 1.5hrs ( including distractions from Tiger girl). We had chawamushi, agedashi tofu, tempura brinjal and breaded chicken with rice. For drinks I had it simple with green tea and black sesame pudding for dessert.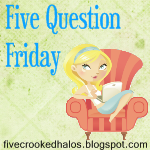 1. What is your favorite summer time activity?
Spending time with the kids.
2. Do you have one laundry soap you stick to, or do you buy whatever's on sale?
I normally buy stuff that's on sale and don't really stick to one brand.
3. What is your favorite dinner to make in the summer?
What I normally cook for dinner.
One dish meals. I normally cook Japanese or Chinese as the kids love theses two cusines.
4. Do you have any talents?
Monkey Boy's 7th birthday cake
Yes. I can play the piano and violin, cook and bake. As you can see above the last 3D cake I made was for Monkey boy's birthday in March. I'm now planning what to bake for Tiger girl when she turns one this September.
5. If you could instantly be an expert in something, what would it be? Why?
From  photoexpress
It would certainly be financial investment and growing our kitty fund so it won't be so hard on R who is currently our sole breadwinner.
My questions this week
When you are out alone dining with the kids what would you do if one of them suddenly tells you that he needs to use the toilet while you eat?
Do you let him go alone or drop the food and lug all of them to the toilet together?