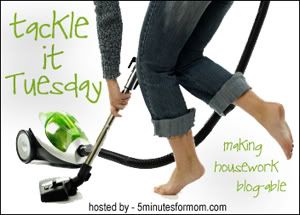 This tuesday was a really busy day for me. The students are in the midst of the SA1 exams and every day after school we have to stay back to mark their examinations scripts.
The tasks below took me 2.5hrs to complete.
Today I managed to finish these task before the boys returned home from work/school.
Putting the clothes to wash , hanging up and folding the previously laundered load.
Marinating , cutting the meats and vegetables and cooking a 3 dish meal ( Soup, Vegetable and 1 meat) within an hour.
Completing my latest freelance writing task  which required  2- 300words length articles  (had completed 3 out of 5 articles on Monday)
This post is also submitted to TuesdayToots