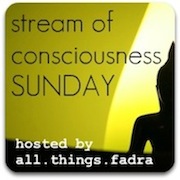 Today has been a interesting day for me. R and I went for our first couple cooking class. We made egg benedict, parma ham with rocket, chocolate brownies and mushroom risotto. ( Will post the pictures later in the week once I get them downloaded from my phone).
The event was a success as we finally got to go on a date without the 3 kids in tow and got to do something interesting and out of the ordinary. R loved the hands on session and we got to be in the kitchen together learning how to cook new items which we haven't cooked before. The cooking part wasn't too challenging for us as we both cook. It was fun to learn how to make dishes which we haven't tried cooking on our own kitchen. The risotto was making was rather laborious for me as I had to constantly stir the rice as it cooked over the fire and add chicken broth to it while I cooked. It was great that R was there to take turns to do the cooking as I was practically falling asleep stirring and looking at the stove.  I don't have the luxury of standing at the stove and cooking for 20-30 minutes and any cooking that is done is done using the timer and mostly " put and go" come back..monitor for a while or a quick 5 min stir fry. This is because I'm constantly being distracted by the kids for one thing or another and it's impossible to give my full attention to cooking.
It was great to spend that couple of hours together with R kid free and having good food to go along with it. The best thing is that I got a new toy for the kitchen after the class in the form of a new kitchen knife. R and I were enjoying using the knifes which were supplied at the cooking class that we decided to purchase one to use at home. 🙂
How was your weekend?