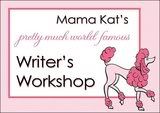 This week on Writer's Workshop I'll be talking about Prompt #2
Show us where you live. Not on a map (security please), but take a picture of the view out your front door, back door, or neighborhood.
The place where I live is always buzzing with activity. Here are some pictures of what is in our neighbourhood.
The train station at the central.
Manicured plants and walkway around our town.
The type of flats that we live in.
How does your neighbourhood look like?