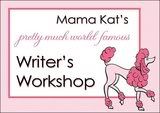 This week I'm sprucing up one of my pages here on Dominique's  Desk as part of  my entry for this week's writing assignment . My About Me page.
A lot has changed since I last wrote that page nearly two years ago. That was when I was still a mom of two boys and on leave from work taking care of boy #2. I started up a coaching site which explained the basics of SEO in a self paced membership site.  That project has been indefinitely shelved when I went back to work full time.
Within this short period of time there has been a lot of changes in the online world. It has become harder to earn revenue online.  My priorities and interest have also shifted to more on the kids and the house since then.
Want to know more about me? Hop over to my About page.