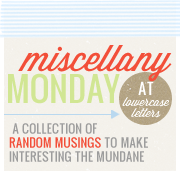 Bedok Reservoir Park
#1- We visited Bedok Reservoir Park for the 1st time last Saturday. Even though we have been staying in the vicinity for the past 8 years we haven't attempted a morning stroll there.  It took slightly more then an hour to make a complete round around the reservoir.  Riona enjoyed a short nap in her stroller as we walked around admiring the scenery. There were collage students canoeing and a boat  bringing wakeboarders around the bent at a corner of the reservoir.  The  really interesting find was the Forest Adventure setup they had there.  It seems really cool to zip down on the zip ropes across certain parts of the reservoir, walking through the trees on tightrope and the various obstacle courses they have there. There is even a special section for kids which I'm sure the boys will be interested to try out.
#2 We have started Japanese lessons with the boys. This month or so I will be concentrating on the theme of family.  The 1st few lessons are on the words – Otosan(Father), Okasan(Mother), Ani(Elder Brother, Ototou( Younger Brother) &  Imoto( Younger Sister). I will slowly get the boys to make sentences using these words.
#3- Spring cleaning has started as it will be Chinese New Year next week. Today I took down the curtains to wash, tidied up the pantry, changed the bedlinen and sorted out  the baby's clothes. She has outgrown many of her clothes and will need to purchase those for 1yr and up for her soon.  In the next couple of days I will be sorting  and cleaning up the remaining cupboards and drawers in the house.