Mother's Day is this weekend and what better way to celebrate  Mother's by talking about a Mother's Love.
A Mother's love certainly knows no boundaries. It crosses  the continent and time.  It extends from one generation to another  and is really timeless. The selfless love and dedication for the family and love ones. Giving without expecting anything in return so that the family is able to benefit from her contributions.
It all starts from the moment a newborn enters this world.  From that very second everything else in the world as you have known it changes drastically.  The appearance of a newborn in a family helps to strengthen relationships and break down barriers.
I'm blessed  not to have one but two mothers who love me. My Mother and my Mother-in-Law.  They have given me lots of moral and physical support and have helped me  a lot through my motherhood journey.
Both of them are hands-on grannies and play a very active role in the kids lives.  Being educators both of them are aware of how important it is to cultivate a child from birth.  The three of us have been working hand in hand in educating the kids.
There have been some challenges which I faced which would have been extremely difficult to overcome without their advice and assistance.
This year we started our Mother's Day celebration early with a complimentary  Heart of Perfection cake by Häagen–Dazs®. 
Both MIL and I cut the cake together and the kids couldn't wait to devour it. It tasted as good as it looked and before we knew it half the cake was eaten up by them.  We will be cutting another cake this weekend with my mum and the kids are so looking forward to cake cutting again.
Being a mother is not easy and I know first hand how challenging it can get on a daily basis. I'm really blessed to have these two role models who are my pillars of strength.
They helped me overcome my fears of feeling inadequate, helplessness , anxiety and  loneliness being a mother.
My greatest fear not meeting  the expectation of me as a Mother doing my best for my children have all been erased with their help.
I'm really grateful for all their support  and guidance and wish them good health this Mother's Day.
What is your wish for this Mother's Day?
How will you be celebrating it?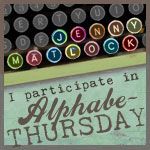 Disclaimer: I received a complimentary Mother's Day cake from Hagaan Daz. All opinions are 100% my own.