A Mud Wrestler
Information board on Mud Wrestler
Giant size origami Mud Wrestlers
The school holidays are finally over and it certainly feels like I have been tackling Mud wrestlers that we saw at Wetland Park while on vacation in Hong Kong.  I'm glad that the boys will be returning back to school next week so that I can get back to having time to doing regular exercise and concentrating more on Tiger girl.
The kids have been home  with the cough and cold and it has been really exhausting taking care of all three.  I'm really praying that they can get well soon as for the next two weeks I'll be parenting solo again as R departs on his next business trip.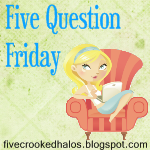 1.What ringtone do you have on your cell phone?
I have a Spanish song which is one of the default ringtone on my Nokia. I don't understand what the song is about but very few people use it so it makes it easier for me to know when the phone rings.
2. What is your favorite memory from this summer?
It's summer all year round here.  I guess the best would be getting the house all renovated and all the new gadgets installed.
3. Paper books or ebooks?
I like a combination of both. However I'm leaning more towards ebooks  for myself.
4. If you could have one home upgrade what would it be and why?
We  have just got our kitchen and living room renovated. All that we needed to get fixed has been fixed. All equipments at home are relatively new- washing machine, refrigerator, oven, television, sofa etc. I'm thinking a new car would be great 😛
5. When was your first serious boyfriend/girlfriend?
It was when I was 17 and in University.
My questions this week
1) What do you cook for your kids who are sick?
2) Are you for natural healing or visiting the doctor  at the earliest chance?